Casa Milagro – 4 Beds, 4 Baths, 4,350 Ft2
Luxury Villa in Puerto Vallarta

Luxury Oceanfront Villa for Rent in Puerto Vallarta
Villa 160 is a contemporary design 4 bedroom villa with heated infinity pool on the best Sandy beach in along the south shore of Puerto Vallarta. The 4 Bedroom villa has luxury finishes like granite countertops in the gourmet kitchen and Jacuzzi tub with ocean views in several bathroom. All bedrooms have air conditioning and ocean views and 2 have private terraces, a media room and wet bar on main level include all you want for an unforgettable beach get away.
The villa provides kayaks and boogie boards, perfect for families, groups of friends or even a corporate retreat with all the business connections you might need.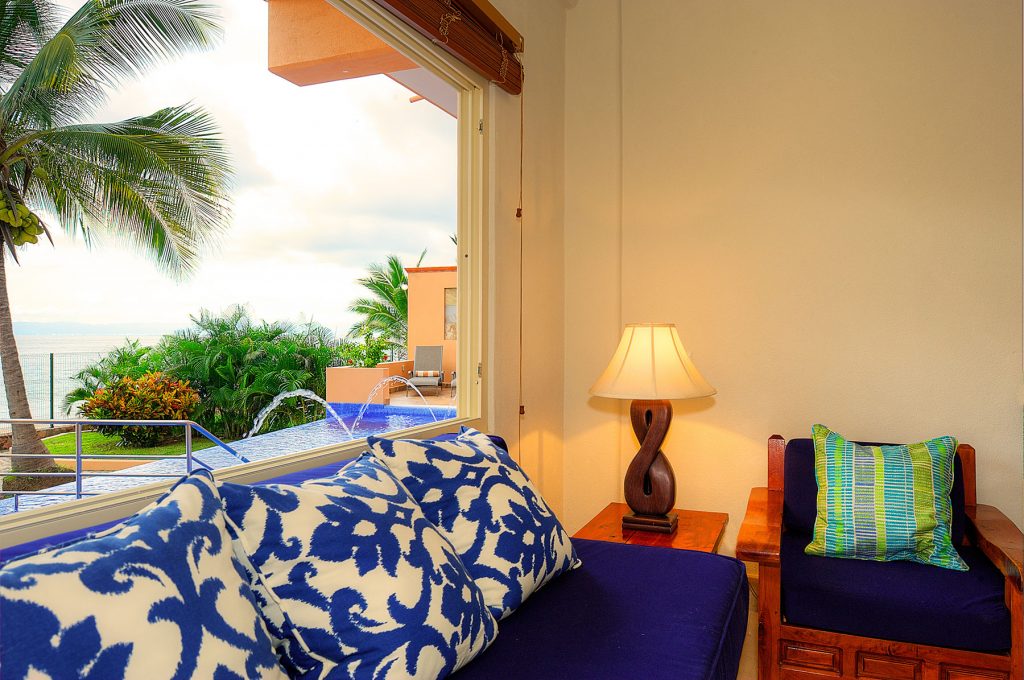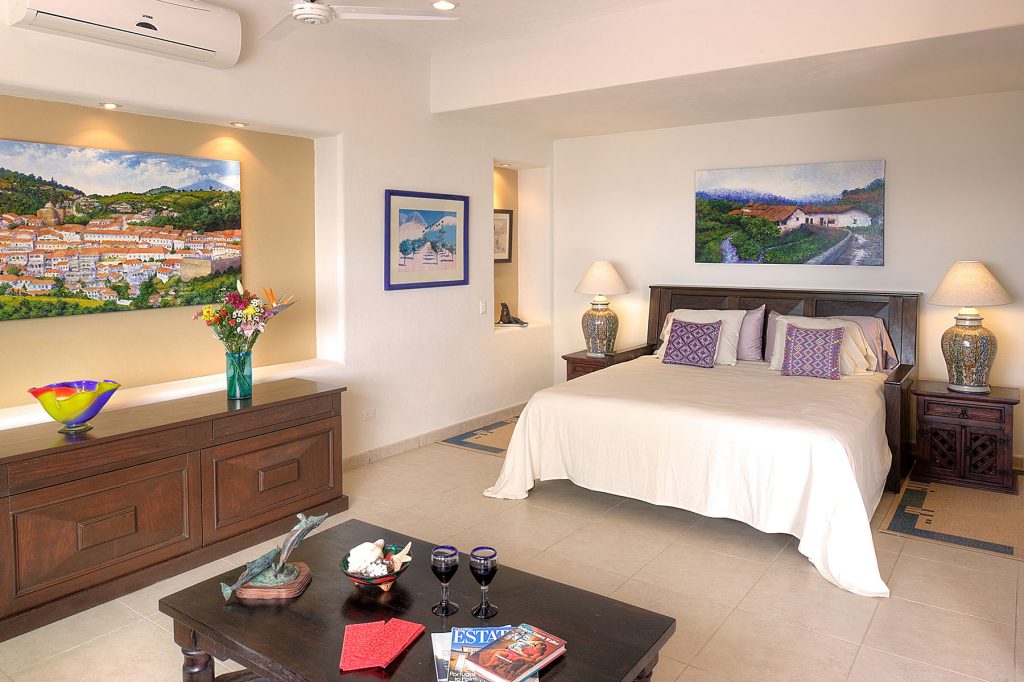 Villa Description & Bedrooms
Main level has Kitchen, media room, dining and living with bedroom #1 & #2, 2 baths the living area opens to the terrace with infinity pool all just steps to the beach
Up one level are Bedroom #3 and #4 and a business center.
Bedroom #1: main level, A/C, private attached bath, Kingsize bed and sofa
Bedroom #2: Main level, A/C, King size bed, full bath across the hall.
Bedroom#3: 2nd Level, A/C, king size bed, private attached bath, private terrace and ocean view
Bedroom#4: 2nd Level, A/C, king size bed, private attached bath, private terrace and ocean view
Rates: From $1,000 to $2,000 USD
We stayed in suite F. Our unit and stay was wonderful. Great location and our chef Edwin Correa Torrez was incredible and able to make anything we wanted. Highly recommend.
Great spot, Beautiful view, large spacious, clean. Glass on deck is not suitable for children, airconditioning not working in main floor bedroom. Overall 8 out of 10.
The Penthouse was a great experience and has amazing views! The rooms were clean and well appointed. The staff was very helpful and friendly for our stay. Chef Lulu was a lot of fun and her food was excellent! I would recommend staying here for your travels to Puerto Vallarta.
Nathan Kimball
2021-10-08
Me encanto el lugar muy centrado limpio y buen precio.
Jhonatan Bolivar Hernandez
2021-10-08
Vallarta Shores is our go to place for a special stay in Puerto Vallarta. The staff are friendly and very helpful. The suites are amazing, clean and includes an open plan kitchen with a pool and the views are spectacular. It's always a wonderful relaxing time. Thank you so much Edwin our dedicated chef who made amazing meals and also came with a cheerful personality who did whatever we needed to provide beautifully presented and tasty food. Service with a smile.
Excelentes instalaciones y servicio
Rosa maria Solorio
2021-09-10
Booking Request
Vacations in Puerto Vallarta