Villa Azul – 8 Beds, 10 Baths, 13,000 Ft2
Oceanfront Villa in Puerto Vallarta
Booking widget b24_widget_647a293592746

Luxury Villa for Rent in Puerto Vallarta
Nestled into Conchas Chinas, Vallartas most exclusive hillside neighborhood, the eight bedroom Villa Azul enchants visitors with it's stunning panoramic views that overlook the fabulous Banderas Bay with it's daily amazing sunsets upon the blue Pacific. The villa's ingenious five level design encourages groups to relish the sunshine together, enjoy the three freeform swimming pools each featuring it's own swim up bar, or retreat to lavish bedrooms that inspire tropical wistfulness with flowing linens and breezy palmseach highlighted by a balcony gazing down upon the sapphire seaside.
The three distinct living and dining areas allow for private moments, while each ample terrace boasts space for group events, including Mexican fiestas for the family, cocktail parties for any group of friends or a magical wedding celebration! An attentive staff comprised of a great Chef, houseman and our lovely maid Paulina join forces at Villa Azul to create for every guest an unforgettable time of relaxation, comfort, luxury and fun.
The entire Villa Azul consists of 5 levels comprising 3 sections.
Section 1: Villa Azul - The award winning main house on three levels consists of 4 bedrooms, 6 bathrooms, a fabulous pool with swim up bar and the most incredible terrace overlooking "the world". The professional kitchen is of course, the domain of renowned Chef Arturo.
Section 2: Villa Azul Cielo consists of 2 bedrooms and 2 bathrooms, a fabulous pool with swim up bar and again the open air living room with terrace and the same unbelievable view. Villa Azul Cielo is connected below the main section of Villa Azul but can also be reached by seperate entrance, 39 charming steps below.
Section 3: Villa Azul Mar is located an additional 21 steps below Villa Azul Cielo with another 2 bedroom 2 bathroom, nearly identical layout, and of course another charming pool with swim up bar.
Rates
Winter (January 4 to May 1)$1,622 USD
Summer (May 1 to November 1)$895 USD
Fall (November 1 to December 19)$1,295 USD
Christmas (December 19 to December 26)$1,495 USD
New Years (December 26 to January 4)$2,800 USD
*Rates plus 19% taxes.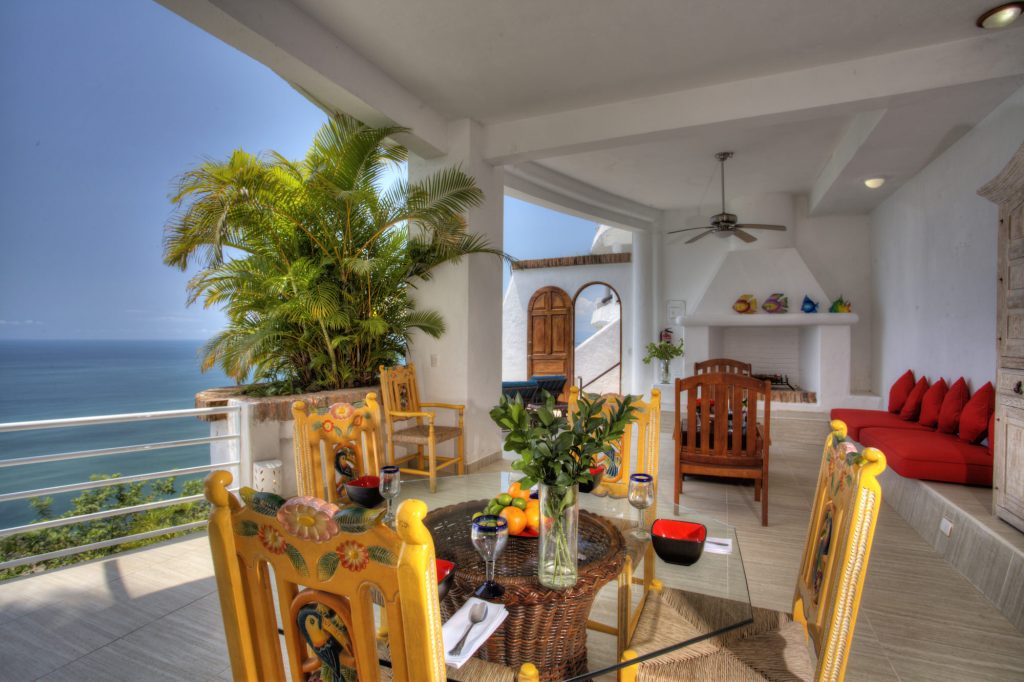 We stayed in suite F. Our unit and stay was wonderful. Great location and our chef Edwin Correa Torrez was incredible and able to make anything we wanted. Highly recommend.
Great spot, Beautiful view, large spacious, clean. Glass on deck is not suitable for children, airconditioning not working in main floor bedroom. Overall 8 out of 10.
The Penthouse was a great experience and has amazing views! The rooms were clean and well appointed. The staff was very helpful and friendly for our stay. Chef Lulu was a lot of fun and her food was excellent! I would recommend staying here for your travels to Puerto Vallarta.
Nathan Kimball
2021-10-08
Me encanto el lugar muy centrado limpio y buen precio.
Jhonatan Bolivar Hernandez
2021-10-08
Vallarta Shores is our go to place for a special stay in Puerto Vallarta. The staff are friendly and very helpful. The suites are amazing, clean and includes an open plan kitchen with a pool and the views are spectacular. It's always a wonderful relaxing time. Thank you so much Edwin our dedicated chef who made amazing meals and also came with a cheerful personality who did whatever we needed to provide beautifully presented and tasty food. Service with a smile.
Excelentes instalaciones y servicio
Rosa maria Solorio
2021-09-10
Floor Plans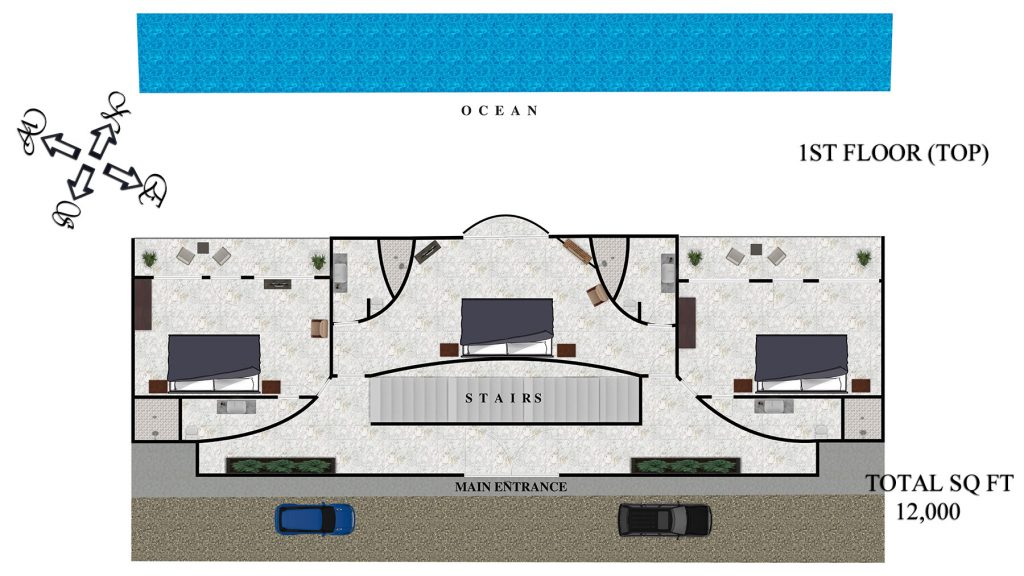 Booking Request
Vacations in Puerto Vallarta