Sky Suite D – 3 Beds, 3.5 Baths, 2,500 Ft2
Luxury Suite in Puerto Vallarta
Booking widget b24_widget_6567b1cef341a

Luxury Oceanfront Suite for Rent in Puerto Vallarta
Experience Privilege
Welcome to Sky Suite D at Vallarta Shores, featuring 3 bedrooms/3.5 bathrooms on the 5th story, private infinity pool, private chef service (included in rate) and conveniently located right on the beach.
Sky Suite D offers a unique opportunity to enjoy stunning panoramic views and the glorious sunsets of charming Puerto Vallarta.
Take the elevator to the 5th level of the building and immerse yourself in the beauty of your surroundings! The expansive, open-air living and dining space of Sky Suite D melds into the outdoor terrace and allows for uninterrupted views from every angle of the property. With a private infinity pool just steps from the living area and daily personalized chef service, you will feel pampered in paradise.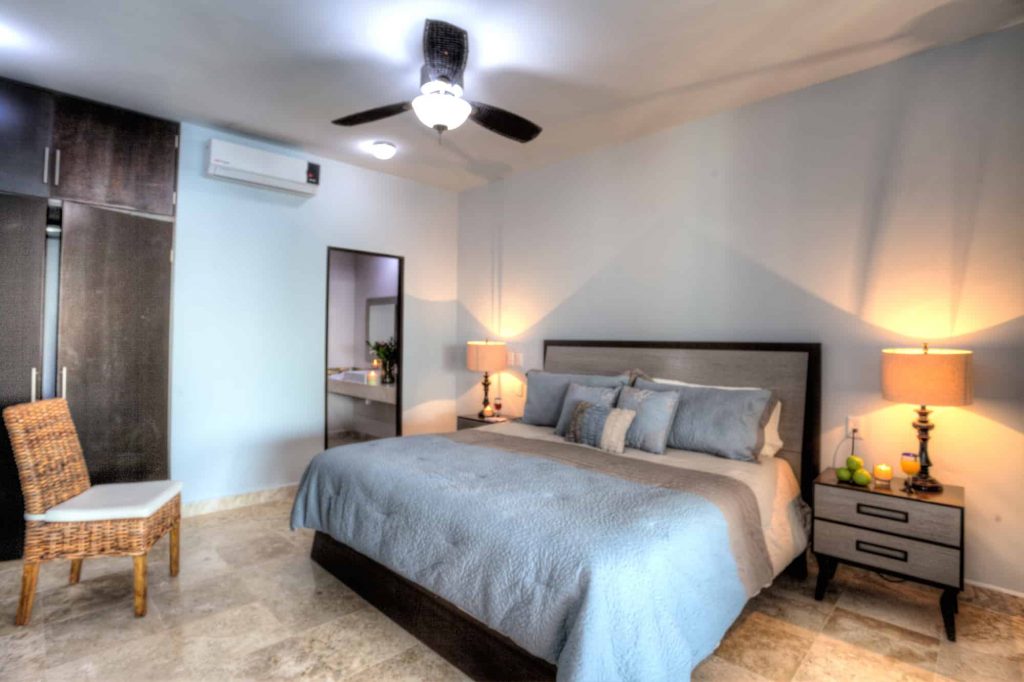 Sky Suite D boasts three spacious air-conditioned bedrooms for absolute comfort while you rest. The Master Suite offers added luxury with a Jacuzzi tub; and all bedrooms are equipped with individual safes, A/C and offer the convenience of an en-suite bathroom. Some extra features include cable flat panel smart TVs in every bedroom, a smart TV in living area with ability to stream movies, Wi-fi, Bluetooth speaker, daily maid service, telephone and fully equipped gourmet kitchen, perfect for even the most devoted cuisinier.
Sky Suite D simultaneously envelopes you in an aura of luxury and great comfort; although home is far away, you are sitting in your own living room. With 2,500 square feet (225 square meters) of living space and gorgeous ocean views your private deck, Sky Suite is just nothing short of amazing.
Rates:
Winter (January 4 to May 1)$850 USD
Summer (May 1 to November 1)$570 USD
Fall (November 1 to December 19) $765 USD
Christmas (December 19 to December 26)$795 USD
New Years (December 26 to January 4)$1,200 USD
*Prices plus 19% taxes.
Victoria Garcia
2023-07-09
Book it now is all I have to say! Unparalleled experience for the price .
Muy buena
Excelente servicio a la habitación, el lugar es muy bonito... Recomendado
Roberto Arroyo
2023-07-02
Muy bien
Maravilloso lugar todo está genial tanto como servicios y ubicación excelente a precios
Floor Plans
Booking Request
Vacations in Puerto Vallarta